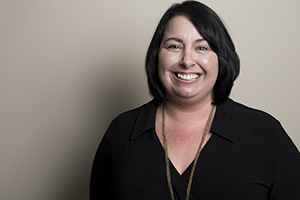 Dawn Keglor, cae
Vice President of Association Management
Desiring to use her financial background and administrative skillset for the greater good, Dawn Keglor was introduced to non-profit over thirteen years ago. She accepted a position within the American Diabetes Association in an events logistics and financial oversight capacity, but it was quickly discovered that her ability to build relationships and programs resulted in new and increased revenue. It was at this point that she shifted into event management and fundraising within the organization where she led the athletic event division and developed community advocacy programs for those living with diabetes.
Dawn's success led her to a senior role within the Make-A-Wish Foundation where she developed and implemented new gala, sporting, and community events that vastly increased revenue, engaged major donors, created innovative mid-level giving campaigns, and led a team of regional event managers to success. From there, Dawn joined the Cystic Fibrosis Foundation as the statewide Director of Development. It was here that Dawn was deeply immersed into working with several regional Boards of Directors, assessing, and implementing strategic plans, overseeing in-house and remote event and development employees, cultivating and securing major gifts, and ensuring the success of a 1.2-million-dollar fundraising budget. During her tenure, Dawn also established several mission driven programs, including an Advocacy Council that was focused on bridging the gap between regional specialty clinics and governmental healthcare agencies for increased patient care, as well as identifying and securing funding for relevant initiatives. She was also a part of the national training team where she developed training curriculum and conducted both online and onsite training for nationwide development and fundraising staff. She was frequently asked to train on topics related to event and foundation growth through innovative and mission driven marketing, increased fundraising through cultivated relationships, engagement and retention of event attendees and donors, and the guiding and empowering of boards and committees.
Dawn joined Parthenon Management Group as the Executive Director for the American Psychosocial Oncology Society (APOS) in 2016 and she now serves as the Vice President of Association Management. In this role, she utilizes her knowledge of the intricate workings and unique needs of non-profits and developed skillsets to bring growth and success to the society she manages, as well as the societies of the Project Managers she oversees.