GROW YOUR PROFESSIONAL SKILLS THROUGH A PMG INTERNSHIP
We are currently seeking a marketing/design and information technology intern! Click on the Apply Now button below to upload your CV/Resume.
PMG offers a robust internship program for anyone interested in building their knowledge in association management or meeting management.  Our interns are respected members of our team who are given the tools and guidance to contribute valued work for our clients.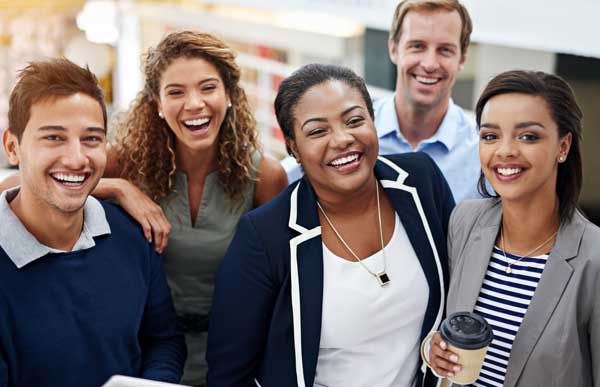 Our internship program offers a holistic learning experience that encompasses all aspects of managing a professional organization.  The time spent at PMG allows our interns real-world exposure to today's fast-paced association management landscape.  There is no making copies, filing, and fetching coffee with this internship!  We offer interns the opportunity to observe and participate in real strategic meetings, hands-on projects, and problem-solving tasks that will prepare them for full-time work in association or meeting management.
Most internships are part-time (ranging from 20 to 30 hours per week).  We work with candidates to build a schedule around their academic commitments and needs.
We serve associations who are global, multicultural, and diverse, and we want to reflect that inside our walls. We are passionate about creating a workplace that promotes and values diversity. More importantly, creating an environment where everyone, from any background, can do their best work is just the right thing to do.
AVAILABLE INTERNSHIPS
Intern - IT - Web Developer
Your competencies should include:
WEB DEVELOPMENT
Develop and implement websites for clients
Build Web Forms (HTML / CSS)
Form Validation and Conditions (JavaScript)
Extend and maintain WordPress plugins (PHP) that communicate with association management software.
WordPress Site Administration (Updates, Patches, Security Best Practices)
SECONDARY DUTIES AND RESPONSIBILITIES, may include
Available to help colleagues troubleshoot basic computer issues.
Linux Server Administration
Assist with O365 / Azure Active Directory Management 
EDUCATION, EXPERIENCE AND QUALIFICATIONS:
Completed the Beginning HTML and CSS, Intro to Programming and Logic
Experience with WordPress preferred
Knowledge of design and talent with CSS
Possess excellent organizational skills
Strong command over written and verbal communication
Excellent interpersonal and presentation skills
Ability to work within a team and provide support to the staff
Ability to perform in cross-functional team approach and job responsibilities
Ability to prioritize work, meet deadlines and produce quality results on time with attention to detail.
Proficiency in all Microsoft applications is also required.
Ready to join us?
The pace is fast, and the challenges and rewards are great at PMG. It is a place where you can do your best work and feel satisfied that you are making a difference.