General Operations and Technology Services
Managing a successful association requires individuals with an array of expertise in human resource management, meeting management, project management, membership recruitment and retention, tax-exempt accounting and financial management, and the development of non-dues revenue and fundraising.
Hiring an association management company, like PMG, giveS your association a staff of experts in each of these areas.  It is crucial in today's technology-driven world for professional societies to meet the 24/7 demands of members.  PMG has the infrastructure necessary to meet those staffing needs and technological demands.
ASSOCIATION MANAGEMENT SYSTEM (AMS)
Implementing an Association Management System increases efficiency and accuracy by automating the processes many associations rely on staff to manage. This includes, but is not limited to, dues collection, accounting needs, and managing member information. Although an AMS saves time in the long term, the original implementation can be confusing and time consuming.  Having experience with many AMS platforms, PMG set out to develop a user-friendly cost-effective platform for our clients with two things in mind; ease of use for the member and the ability to have data easily accessible for your leaders to make data-driven decisions.  We have been successful in developing this platform with our partners at Joyn. PMG has no ownership stake in the Joyn system, and does work other AMS, but has found Joyn to be the best on the market and easiest to tailor to our society's needs.
Governance Support
The difference between a good association and a great association is effective governance.   Daily operations and strategic movement are propelled or stalled by the quality of governance. PMG is a partner that will help create governance structures to enhance adaptability, simplify decision making, provide meaningful volunteer experiences, expand member involvement, plan for leadership succession, and increase staff effectiveness.  
PMG understands that your organization's Officers and Directors must focus their attention on the mission and purpose of the organization, spending their time to plan for the organization's future and its growth.  In order to make optimal use of the officers time and resources, PMG will provide support that will free officers and directors of administrative burdens and enable them to implement initiatives that will determine the success of the organization.  This level of support will allow the leadership of your association to think and act strategically as plans for the future develop.
BOARD MANAGEMENT & OPERATIONS
Operational effectiveness is foundational to your association. When daily operations are not functioning optimally, it draws the attention of the board away from the strategic planning. Fortunately, our team is experienced, equipped, and ready to help you to focus on your strategy. When choosing PMG, you choose a driven and collaborative team that seamlessly manages daily operations. We make sure that resources, processes, and priorities, are aligned with the goals of the organization. From member services to data analysis, we efficiently focus on making every moment count so you can focus on the future. Our clients agree their board and operations are efficiently managed.  In our recent client evaluation, 100% of respondents stated this.
PROFESSIONAL MEETING MANAGEMENT
Our seasoned meetings department handles both intimate and large events, in the United States and abroad, from start to finish. Our expertise spans formal scientific meetings as well as lifestyle meetings. Well-versed in contract negotiations, detailed planning, content management, virtual and hybrid meeting needs, and more, our team of Certified Meeting Professionals manages the planning, execution, and summary of every event using proven best practices.  In conference evaluations, PMG staff routinely sees an attendee satisfaction rate of 98% or higher.
The meetings of any association are undoubtedly one of the most important activities of the organization.  Members expect a well-organized and trouble-free meeting experience.  By having the same organization manage the day to day activities of the society and the meetings, members and attendees have one place to turn to for answers.
The success of the organization depends greatly on the success of the meeting.  It is crucial that competent professionals from the meetings industry are assigned to manage all aspects of the logistical preparations.  PMG has the personnel needed to not only have a logistically successful meeting, but also a financially successful meeting which is important for the continued growth of the organization.
VIRTUAL AND HYBRID MEETINGS
Due to the unprecedented impact of COVID-19 on professional meetings, PMG has established itself as a leader in re-organizing in-person meetings into virtual meetings or When the guidelines for social distancing and other measures to limit the spread of COVID-19 were first announced in the Spring of 2020, PMG was only three weeks away from conducting a major scientific conference for one of its clients. In that three-week period, our staff converted that entire meeting into a virtual experience with outstanding results. The client Board of Directors agreed the meeting was a huge success. The financial return on the meeting was increased by the pivot to virtual, and less than one percent of the registered attendees requested a refund. Since then, we have conducted well over 50 virtual meetings with registrations ranging from 100 to 2000.
PMG has developed, with our technology partners at Joyn, a customized virtual meeting platform with your needs in mind. Features include a 3-D visualization of your meeting, a Conference Hall as a central hub for sessions and attendee networking opportunities such as small group discussions, or 1:1 conversation in real time or asynchronously.   An interactive Exhibit Hall provides your sponsors and exhibitors with built-in gamification options to maximize attendee engagement.  This enhanced platform is now fully implemented and has received rave reviews from our clients.
CONTENT MANAGEMENT
One of the keys to a successful educational conference is the content provided to your attendees. For internal content, PMG has a sophisticated platform to streamline the submission and peer review process to help the program development to be as organized and efficient as possible. With dedicated staff who are experts at communication, we will assist and guide your presenters from planning to on-site execution.  For external content, PMG has a wealth of speaker resources from medical and research thought leaders to highly engaging and entertaining speakers.
PUBLICATIONS
Knowledge of and experience in academic and medical publishing is key to the success of many of the organizations we manage.  PMG has worked with all major academic publishers and has experience with society owned and partnership publications. PMG has a staff of seven publishing experts with experience using multiple submission platforms to serve our clients. We also assist our clients with strategic direction for their society's publications.  With the changing landscape of publishing, we have staff experts who can help you navigate the open-access publishing changes ahead.  Our staff also has years of experience in negotiating with publishers in order to find the best partner for your needs.
Membership
Membership growth is a strategic and intentional part of an organization. When your association is faced with a stagnate or shrinking membership, our team can help. We will develop a proactive membership growth plan that will be entirely unique to your association and your membership. Our solutions come in the form of creating proactive and responsive communications, building connections, delivering personalized value, and focusing on diversity and inclusion.  After 3 years or more of PMG management, all the organizations we manage have seen between 24% to 235% increase in membership.
Membership Management & Communication
It is important for any professional society to maintain a database of its members that facilitates communication and provides efficient and user friendly administrative functions.  PMG uses Joyn membership management system, a state of the art association management membership database.
COMPONENT & CHAPTER MANAGEMENT
The chapters that make up your organization keep it alive. For your organization to be successful, it is important that chapter members feel valued and receive consistent communication to keep them connected and informed. Our team develops strong relationships with your chapter leaders to make sure your chapters are set up for success with support, materials, association updates, and more. PMG works to develop chapter resources to make it easy for chapter leaders to grow their membership and run local events. We are here to help guide them in best practices and strategy to help chapters grow and flourish.
NON-DUES REVENUE STREAM DEVELOPMENT
Non-dues revenue streams are critical for your association. PMG can help increase your bottom line. We take the time to understand the needs of your members, and your field, to develop a portfolio of products and services to help your organization thrive. By pursuing revenue strategically, income is generated through advertisements, sponsorships, education and training, career resources, year-round collaborative partnerships, and more.
CREDENTIALING PROGRAM DEVELOPMENT & MANAGEMENT
Credentialing is an important component to elevating professions, but they require significant resources to develop and maintain. We work closely with many credentialing organizations and accreditation bodies and have developed best practices to ensure standards are upheld. Our team is well versed in the standards and requirements necessary to create, implement, and enhance credentialing programs to be valuable for your profession and profitable revenue stream for your association. 
SPONSORSHIP, EXHIBITS & ADVERTISING SALES
Establishing and maintaining relevant partnerships is an important part of your organization's growth. We take the time to get to know key partner decision makers and their goals within your organization. Through year-round interactions we help these relationships mature into strategic and mutually beneficial partnerships. Through Corporate Council programs, fireside chats, member interaction opportunities, career fairs, and other customizable options, we ensure fundraising goes well beyond your annual meeting.  Our team of experienced professionals also partner with association leadership to pursue and expand your annual meeting support through sponsor and exhibitor outreach.  
EDUCATIONAL & MENTORSHIP PROGRAMS
Providing relevant and timely education is a key value indictor of your organization to your members and field.    The pandemic has brought many changes to the ways that we work and live and it is essential to create programs that provide a variety of methods that will appeal to all members. PMG offers guidance to establish virtual live and on-demand programs, topic based one-day conferences and workshops, leadership training, special interest groups, and year-round mentoring programs, to name a few. 
CULTURE, STRATEGY, AND ORGANIZATION ALIGNMENT
As Peter Drucker famously stated, "Culture eats strategy for breakfast."  No matter how detailed and solid your strategy is, if the people executing it don't nurture the appropriate culture your organization will fail.  This is why having a strong culture of fearless, tireless, and selfless Solutionaries is so key to your organization.  PMG ensures that the culture of your organization is exuded externally.  Once culture is mastered, strategic planning becomes a key to the success of any organization.  PMG has strategic planning experts on staff to guide your leadership through a comprehensive new strategic plan or to refresh a past plan.  We guide you step by step through the planning process.  However, we do not stop there.  Our staff ensures that a tactical plan is developed for every strategic plan that offers direction to the board, committees, and staff to achieve the annual goals set forth by the plan.
MARKETING & COMMUNICATIONS
Communication is crucial to the success of any association, whether the communication is within or outside of your organization. With the support of PMG's Marketing Department, PMG's team of Project Managers expertly implement communication models to help internal communication and marketing strategies to upgrade your email, website, and social media presence. We use a multi-faceted and customized approach when communicating to your members and supporters. We keep your organization well informed through a series of monthly society updates, audience tailored emails, and strategic social media interaction. Additionally, to help the members of the board easily navigate the important information, we provide a monthly Board newsletter that holds everything they need in one place.
GRAPHIC DESIGN
Professional graphic design can take your association to a whole new level. Online and print collateral that is both appealing to your audience and appropriate for your industry, can be created by our team, which is not only creative, but also well-versed in association management. PMG's graphic design team has the expertise and experience necessary to take your ideas from concept to implementation quickly and easily.
VIDEO
PMG, along with our partner video production company, is available to direct, film, and edit any video projects for your association. Video, as a medium, has become pivotal in all industries. Producing a video project of professional quality is impossible if you don't have help. Our partner staff takes on all aspects of your video production and creates a final product you are proud to use on your website, social media, and more. Don't know where to start or what you need? We can help you.
WEBSITE & DIGITAL TECHNOLOGY
Your website is the face of your association. Making sure it is up-to-date and in alliance with industry trends is crucial to staying competitive. You need a website and technology team who are association management experts, knowledgeable about your audience and industry, and also the latest trends in technology. PMG has web designers and web developers on staff to help you create a website that is innovative, compelling, and engaging.
Financial Management & Accounting
Developing a sound financial structure that significantly improves the bottom line, increases revenue, reduces expenses, and demonstrates annual balance sheet improvement is key for every organization. PMG provides a transparent and realistic approach to your financial management. Our Financial Services staff includes a C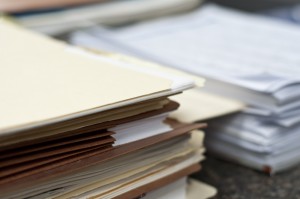 PA and team of seasoned financial experts who can handle every aspect of your organization's finances. We will always keep leadership up-to-date on key financial statistics and trends to help you make well informed decisions through our Financial Pulse Reports. One of our key goals in working with the associations we manage is to see that their balance sheet net equity improves each year. We are not satisfied unless we have delivered excellent service and have done so in a way that still accomplishes the financial goals for the association.  We consistently accomplish the goal of improving net equity in the range of twenty percent to well over one hundred percent, with our current clients.
DATA MANAGEMENT
Data Management is key to the success of any organization. Our integrated management system is one of the most ingenious tools we have helped to develop. It gives us the ability to provide our clients with the data they need in a fast and efficient manner, so that decisions can be made for the organization that are based on fact rather than assumptions. Our system provides:
Membership functions
Meeting registrations
Abstract submissions, reviews, and scoring
Grant and Award submissions, reviews and scoring
Online itinerary planner for meeting attendees
ePoster Gallery
A robust virtual platform
Comprehensive mobile application
The system integrates with other learning management systems for member access and data recording and transfer. As the largest client of our software provider, we have a direct line to the owners and developers, and, hence, the ability to customize the system for all of our individual client's needs.
HUMAN RESOURCES
Operating your own Human Resource department is difficult, but an association cannot run without basic HR functions. PMG offers HR help that is impartial, experienced, and successful in recruiting and retaining exceptional employees. Our structure allows for you to enjoy the benefits of knowledgeable and well-trained staff without the time and overhead required to produce an efficient team. Additionally, PMG uses a multi-faceted assessment approach to ensure your staff will thrive in your culture and ours, to ensure employee happiness and longevity.