As a former television broadcast journalist who covered healthcare as one of her "beats," publicizing something used to be pretty darn simple. Interesting topic + t.v. story = tons of publicity. Or interesting topic + a lot of $$$ to advertise the topic in a commercial = tons of publicity. That was pretty much the formula for me 15 – 20 years ago when I first transitioned into public relations/marketing working with non-profit health organizations. Fast forward to today where the formula is a little more like this: Interesting topic + Twitter + Facebook + Instagram + Pinterest +  Linkedin + Snapchat….ok, I lost track of how many + signs I used and, at this point, you'd probably feel like you'd be wasting a lot of time trying to saturate all of these platforms when it comes to health communication! P.S. What's t.v. coverage again? I nearly forgot about that medium, which is probably a good thing since my budget doesn't allow for me to spend $100,000 for a 30-second national spot that will run at 2AM. My point – the media landscape for communicating health-related issues for non-profit organizations has actually become much more accessible (and affordable). But where do you begin? Has it become too accessible considering the sheer magnitude of options available to even make a measurable impact?
Just What the Doctor Ordered
We now have data to help guide us as health communicators through the media landscape. According to Adage.com, 72% of patients go online to learn about their condition. Plus, 1 in 4 turn to the internet before speaking to a doctor. Clearly, an organization's website, the content it contains and making sure the content is updated regularly so that it's ranked high in search engines, like Google, is critical.
So which social media platform is the best one to go out and capture a new audience and drive them to your health-related website? The answer depends on who you ask, the demographics of the audience you're trying to reach, and much more. Having that said, it's also clear that one place you might want to start is on Facebook. No, I don't work for Facebook, but I do make it work for me as, despite its recent privacy scandals, it still reigns as the most popular social media network in existence today with 79% of internet users in the U.S. logging onto the site. For one of the groups I work with, MotherToBaby – a service of the Organization of Teratology Information Specialists (OTIS) and Parthenon Management Group client, its goal is to primarily reach women of child-bearing age. MotherToBaby communicates to them (as well as healthcare providers) the potential risk as the result of exposures during pregnancy and breastfeeding. The risk of exposures like alcohol, drugs and certain medications during pregnancy can have devastating effects on the woman's developing baby and we want mothers to feel empowered with knowledge in order to make informed decisions alongside their healthcare provider. For MotherToBaby, Facebook continues to be a platform on which it needs to have a constant presence since 68% of US adults between the ages of 18-29 are active users on Facebook…prime childbearing years.
However, it doesn't end at posting some information on Facebook about the MotherToBaby service or the information it provides and calling it a day. Influencing the intended audience to go from seeing a post to actually having its content make an impact on them (or even make them take action, like contacting MotherToBaby) can depend on the type of post as well. For example, 100 million hours of video is viewed daily on Facebook. Using video, particularly paid (also known as boosted) posts containing video clips highlighting MotherToBaby's service had measurable results for OTIS.  OTIS saw a 678% increase in total incoming texted questions to its MotherToBaby Text Helpline in a one-month period shortly after launching a paid video post ad campaign. That's nearly 2,000 text messages from women wanting to know what is or isn't safe for their developing babies. Potentially influencing healthier choices by delivering evidence-based information to so many more women was absolutely measurable (not to mention rewarding) in this instance. And it was all accomplished through a paid ad campaign budget that was far, far, far below a six-figure one MotherToBaby would have needed for a national TV commercial at 2AM. On a side-note, the video ads also ran on Facebook's "little sister," Instagram, which it acquired in recent years. Instagram is a little sibling that has quickly become a big player in the social media world, particularly in reaching women. Females are 38% more likely to use Instagram over men. It added 100 million users in roughly six months during 2016 and continued to rapidly grow in 2017 and 2018.
Speaking of growth and video, did you know that YouTube is the second most powerful search engine next to Google? Roughly 74 percent of adults use YouTube. It's not just for entertainment! Most research a topic by watching "how-to" and educational videos. Some people might not think of YouTube as a social media network, but it is and it can be a powerful one when it comes to health communication with the right kind of video, but that's a separate blog topic for another day…
Picking the Right Communication Cure
The bottom-line is that non-profit organizations shouldn't view the plethora of social platforms available as overwhelming. Instead, I hope I've illustrated that with a little social media platform research and experimentation, coupled with the technology available to target very specific audiences, it's become more possible than ever before to communicate important health information in measurable, impactful ways. That's deeply encouraging for non-profits aiming to make big health impacts within small budgets.
References:
com
Sprout Social, 2018
Wolfe, L., et al. (2016, June). Taking Teratogen Counseling from the Telephone to Texting with Today's Technology. Poster presented at the Annual Meeting of the Organization of Teratology Information Specialists (OTIS), San Antonio, TX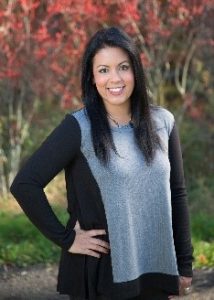 More about Nicole Chavez, CEO, Nicole Chavez Public Relations
619-368-3259
info@nicolechavezpr.com
www.NicoleChavezPR.com
Nicole Chavez, founder and CEO of Nicole Chavez Public Relations, possesses nearly 20 years of experience as a communications/marketing consultant and broadcast journalist.  Nicole's background started in Los Angeles, CA where she studied Communications at Loyola Marymount University and interned for top executive producers at NBC Universal and VH1. Her post-collegiate career started in journalism for popular English and Spanish-speaking television stations during which she landed two prestigious Emmy nominations. She has since applied that passion for storytelling to highlight unique and compelling stories associated with her clients, landing them the coverage they deserve through measureable digital marketing initiatives. She specializes in effective Facebook advertising strategies and is a cited author (see: Chavez N. The key role of social media in registry recruitment. Birth Defects Res A Clin Mol Teratol. 2017;109:626.) on the topic as the result of her presentations and case studies. Some of her health and science clients include MotherToBaby, a service of the Organization of Teratology Information Specialists, Teratology Society and the North American Antiepileptic Drug Pregnancy Registry.