By Evan Dickert, Director of Information and Technology
In the last 2 years, a lot has changed in our world. One growing threat, besides COVID-19, is the rising threat of cyber security attacks. In 2020 alone, we saw a 47% increase in phishing attempt complaints from 2019 (https://www.ic3.gov/Media/PDF/AnnualReport/2020_IC3Report.pdf ). At Parthenon Management Group, we pride ourselves in our defensive stand, and we strive to maintain the most secure environment in this ever-changing world of technology.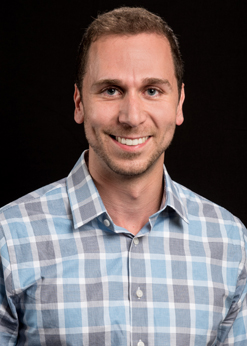 Evan Dickert
Many of our clients' websites act as a "store front" for new members and products. We take website security very seriously. All PMG client websites are scanned nightly for malware (software which has been designed to operate in a malicious, undesirable manner). Each site is backed up both locally and remotely on a nightly basis. This includes local, offsite, and remote backup storage. This ensures that in case of an attack we have the most recent and "unaffected" version of each website. With these backups we can easily and quickly restore any of our websites to local or remote server within a matter of minutes, so that our clients can be back up and running with little downtime.
Membership data is arguably the single most important piece of technology to a society. PMG primarily works with JoynAMS for our clients' needs. We have worked closely the owners to spearheaded the development and enhancement of this software for our clients in 2013. This labor of love has grown into an all-encompassing membership management system. Besides regular security patches as well as multiple daily and weekly backup protocols (full, differential and snapshot) and our close relationship means we know understand our clients' AMS more so than most. We use specialized tokens to securely display data from the database back to end-users. This allows each session to be unique and secure preventing 'man in the middle attacks' and or exploits remotely on our database.
Communication to our society leaders and members are of the utmost importance to keeping the organizations we manage heading in the correct direction. We keep communication safe and prevent potential breaches from unwanted emails. PMG uses Office365 for all our communication needs, while this SaaS (software as a service) is a great solution, we recognize that it's not a one-size fits all approach. You must customize anything to get exactly what you need. At PMG, we use Multi Factor Authentication as well as an external spam, phishing and backup service. This allows us to use AI to find and remove potential phishing attempts, keep our data backed up and add another layer of spam protection. Contrary to popular belief your data is not backed up by default in Office365 or most cloud email providers, it is up to you to maintain.
Obviously, these pieces are the smallest section of an overall puzzle that is the integrity and security of our clients. Through these pieces, PMG has the protocols and procedures in place to protect client's website, membership data and communications as they are the lifeblood of the organization.
+++
Are you looking for an Association Management company to call home? Click here to start a confidential conversation with us today.
Looking for a place where you believe in the mission and can do your best work? Look no further! Read about our company DNA and see our current openings. Submit a CV/resume even if you think your resume doesn't match a position. We are always growing!