By Kelly Phy, CMP
I recently had the opportunity to complete the Pandemic Meeting and Event Design certification course through the Event Leadership Institute.  This was a 6-week online course focusing on the future of events in a pandemic era.  I feel incredibly lucky to work for a company that not only understands the need for, but encourages continuing education opportunities for staff, especially during such a time of change and uncertainty.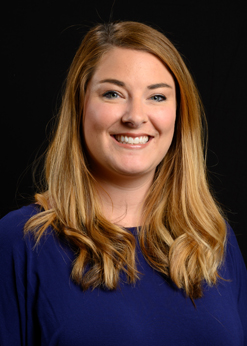 Kelly Phy
The class was eye opening to say the least.  I went into it feeling like I had a good grasp on what it would take to keep in-person attendees safe, but what I learned was that the number of considerations in a pandemic era are endless. From reliable data points for decision making to air filters and loading dock schedules to the legality of requiring or not requiring vaccines, I quickly realized that the way we plan meetings must evolve.  It is so much more than masks and social distancing.  It's a commitment and a responsibility to keep people safe, and the stakes are high.  
In addition to the valuable information shared during the courses, the class included homework assignments that were discussed each week during a live, informal discussion session.  The course also offered a discussion board for all participants. Being able to discuss and collaborate with planners from all different backgrounds was invaluable.  It was incredible to hear the different ideas as well as personal experiences they have had.  Most importantly, the class was a reminder that this is a global issue and we are all living through it in real time.  I am not in a unique situation. Every planner in the world is living through this uncharted territory.  But with a little collaboration, creativity, and a commitment to safety, we will revive this industry that we all love so much.
+++
Are you looking for an Association Management company to call home? Click here to start a confidential conversation with us today.
Looking for a place where you believe in the mission and can do your best work? Look no further! Read about our company DNA and see our current openings. Submit a CV/resume even if you think your resume doesn't match a position. We are always growing!