By Nicole Greer, Senior Grants & Project Manager
Our goal at Parthenon Management Group (PMG) is to support our clients in every way possible, including assisting them to collaborate with their patients so that quality health outcomes are achieved. Improving treatment plans, promoting health education, translating research findings, and enhancing care all starts with strong communication between provider and patient. Health literacy is the degree to which an individual has the capacity to obtain, communicate, process, and understand health information and services in order to make appropriate health decisions. For effective communication when relaying upon health information, there are many important aspects to take into consideration. The Organization of Teratology Information Specialists (OTIS) is a group that I support here at PMG, and they are focused on providing evidence-based information to patients and their families, as well as healthcare providers on exposures before and during pregnancy and while breastfeeding. Outlined below are some components of health literacy that we utilize when presenting information via our website, social media posts, fact sheets, chat, text, email, and verbal counseling. We always want to be mindful of our audience so that we relay points for consideration clearly, use everyday language, explain complex terms, encourage patients to ask questions, and follow-up with appropriate materials.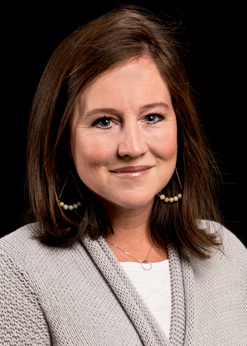 Nicole Greer
With so many consumers getting information online these days, the topic of health literacy is more important than ever. When folks go online and seek advice as to what condition they may have, or what medications they should take, it is critical that the source of that information be current, factual, and written in a way that is easy to understand. Here at the Organization of Teratology Information Specialists/MotherToBaby, we provide free, evidence-based summaries on exposures before and during pregnancy as well as during breastfeeding to both the public and healthcare providers in the form of fact sheets. We have guidelines that we follow to ensure readability for our audience, so they gain the understanding and knowledge they need to make a decision that is best for their health. Outlined below are guidelines we use when creating our messaging so that the language we use is comprehensive, data-driven, and helpful:
· We aim to use inclusive language and be respectful by using gender-neutral terms. Biological sex is not the same as gender identity. There are people who were born as a biological female or male who transition to another gender identity, or do not identify with traditional gender labels at all. We want to remove the labels as much as we can to include all people who have a pregnancy, regardless of how they identify, and to be non-judgmental.
· We strive to utilize an active voice, with a preference for answers being in 3rd person format.
· We use non-directive wording as much as possible.
· When possible, we try to have someone in our audience review our materials to ensure that they are reading it the way we intended to convey the science.
· We refer to drugs by the U.S. generic name.
· We do not use the word "safe" to qualify risks.
· We cite references, guidelines, and current recommendations from credible sources and stakeholder partners who issue guidelines such as the American College of Obstetricians and Gynecologists (ACOG) and Federal agencies, such as the Centers for Disease Control and Prevention (CDC) where appropriate.
· If no data is available, we strive to communicate this clearly. For example: "At this time, there are no studies on the possible long-term effects of _____ on the developing/breastfeeding baby. Therefore, it is not known if there is or is not an increased chance of a pregnancy complication.
· In general, we aim to have our health messaging directed at consumers to read at or below an 8th grade reading level. You can use the following readability tools to accomplish this:
Microsoft Word
a. Go to: File Options Proofing Check "Show Readability Statistics"
b. Go to: Review Spelling & Grammar Address any Spelling & Grammar issues See Flesch-Kincaid Grade Level and Flesch Reading Ease
i. Flesch-Kincaid Grade Level of 8.0 – 8.9 or lower
ii. Flesch Reading Ease of 60 or higher
· Be careful with initialisms, acronyms, and abbreviations. Spell items out the first time, and then be consistent with terms throughout.
· Use words such as chance, likelihood, and possibility rather than words with a negative connotation such as risk.
· Framing (how the information is worded) can have a powerful influence on risk perception and decisions. Offer information with likelihood of positive outcome balanced by likelihood of negative outcomes. For example, 95-97% will not have birth defects vs 3-5% will have a birth defect.
· Numbers are important as they show the information is fact-based. However, use of percentages and ratios can be confusing, and their use should be limited when possible. When needed, use multiple methods to convey data to aid in understanding. For example, if you must use "1%" also use "1/100".
· Use visual examples (ex: "imagine a room with 100 people") and avoid words like never, often, unlikely, high, low, as they are interpreted differently by each person.
· Keep in mind that making materials that are easier to read and understand is not "dumbing it down." The goal is to teach, advise, and have the recipient learn from the content.
Know Your Audience
Recognizing that culture plays an important role in communication helps us better understand health literacy. For people from different cultural backgrounds, health literacy is affected by belief systems, communication styles, and understanding and response to health information. Even though culture is only one part of health literacy, it is a very important piece of the complicated topic of health literacy. The United States Department of Health and Human Services (HHS)
According to the Agency for Health Care Research and Quality Report, Health Literacy Interventions and Outcomes: an Update of the Literacy and Health Outcomes Systematic Review of the Literature (link is external), low health literacy is linked to higher risk of death and more emergency room visits and hospitalizations. Health literacy may not be related to years of education or general reading ability. A person who functions adequately at home or work may have marginal or inadequate literacy in a health care environment.
People with low health literacy use more health care services, have a greater risk for hospitalization, and have a higher utilization of expensive services, such as emergency care and inpatient admissions. (IOM, 2004 (link is external)
Literacy impacts income level, occupation, education, housing, and access to medical care. Poor and illiterate people are more likely to work under hazardous conditions or be exposed to environmental toxins.
Health literacy issues and ineffective communication places patients at greater risk of preventable adverse events. If a patient does not understand the implications of their diagnosis and the importance of prevention and treatment plans, or cannot access health care services because of communication problems, an untoward event may occur. The same is true if the treating physician does not understand the patient or the cultural context within which the patient receives critical information.
There is a lot to take in when being thoughtful about health literacy, but it is critical because it helps people find the right health care and services, take care of a chronic condition or disease, or simply maintain their health and wellness. Being cognizant of health literacy can make a life-or-death difference for an individual. In the work that we do at OTIS, we take this to heart. We want to ensure that each parent feel comfortable and informed in the decisions that they are making for them and their baby. We are grateful to be able to provide the information these parents need to make meaningful decisions for their families.
Resources and References:
Beth Conover and Janine Polifka Conover EA, Polifka JE. 2011. The art and science of teratogen risk communication. Am J Med Genet Part C Semin Med Genet 157:227–233.
Peters E, Hibbard J, Slovic P, Dieckmann N.2007. Numeracy skill and the communication,comprehension, and use of riskbenefitinformation. Health Affairs 26:741–748.Pole M, Einarson A, Pairaudeau N, Einarson T,
National Library of Medicine Health Literacy