By Lindsay Snyder, CMP, CMP-HC
As I was recently studying for my Certified Meeting Professional – Healthcare (CMP-HC) credentialing exam, the importance of remaining current on industry standards and guidelines became increasingly apparent. As a healthcare meeting management professional, it is important for me to remain up to date on specific laws, regulations, and standards to ensure PMG maintains best practices for all our association management and meeting management clients that we serve.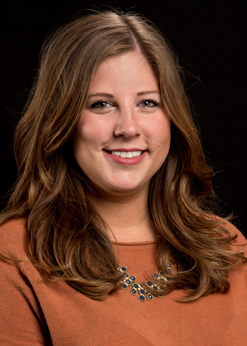 Lindsay Snyder
 The CMP-HC credential is intended to identify individuals in the healthcare meetings industry that have   demonstrated knowledge in planning and executing a healthcare-focused meeting, and this is more important than   ever as updated standards continue to change the way we guide our society Boards to plan their meetings. Earlier   this year, the Accreditation Council for Continuing Medical Education (ACCME), released its Standards for Integrity   and Independence in Accredited Continuing Education, which ACCME defines is "designed to ensure that accredited   continuing education provides healthcare professionals with accurate, balanced, evidence-based information that   supports safe and effective patient care." For association management professionals, this means we need to look at   each of our clients' continuing education programs and determine what changes need to be implemented to ensure compliance within the accrediting bodies. Furthermore, our member volunteers look towards us as meetings management professionals to guide them in not only implementing best practices that align with current industry standards, but also ensure that the learning objectives and the mission of the organization are upheld to provide a successful event for meeting participants. In discussing these changes, PMG immediately came up with considerations for staff to examine with each of our clients to ensure best practices as meetings gear up for 2022:
Begin discussions with society leadership, including Boards, Officers and Program Committees, that include updates to the scientific programming, break times, and placement of speakers and committee members.
Review governance documents to ensure compliance including policies, policy manuals, bylaws, constitutions and financial disclosures and update, if necessary. 
Review marketing and sponsorship prospectus offerings.
Consider implications to enduring content.
By proactively discussing industry updates and ensuring compliance among our clients, we are able to allow our member volunteers to continue their strategic focus toward their mission with an assurance that their meetings are being executed with the highest quality of accurate, evidence-based information and scientific programming.